Michael Sandel to lecture in EBS series 'Great Minds'
- EBS presents the new global scholar lecture series "Great Minds"
- Lectures delivered by the acclaimed academics, Yuval Harari, Michael Sandel, Richard Dawkins, Jared Diamond, Joseph S. Nye, Paul Krugman, Daniel Barenboim and more
- Currently airing 5 times a week, 20-minute episodes on EBS 1TV
Global OTT platform www.thegreatminds.com launch in December, provided worldwide
- Available for global viewing in 6 languages on global platform
Public education broadcaster EBS (President Dr. Kim, Myung-joong) presents the new global scholar lecture series, "Great Minds," starring acclaimed academics from many different fields -- philosopher Michael Sandel, evolutionary biologist Richard Dawkins, political scientist Joseph Nye, economist Paul Krugman, historian Yuval Harari, computer scientist John Hennessy and more -- in the 20-minute weekday episodes.
With the advent of the 4th industrial revolution and the rapid increase in demand for digital education as contact-free society has become commonplace due to COVID-19, "Great Minds" was designed with a sense of mission to provide a free universal education service. In addition, the lectures aim to actualize 'democracy of knowledge' by delivering the world's best knowledge and insight to the public while knowledge gaps between social classes is widening and fake news is pouring through social media. "Great Minds" is created by EBS, The production crew visited the scholars to film lectures in person despite the current COVID-19 situation.
Above all, the best-ever cast line-up is garnering much attention. Yuval Noah Harari (History), Michael Sandel (Political philosophy), Judith Butler (Gender theory), Paul Robin Krugman (Economics), Esther Duflo (Economics), Joseph S. Nye Jr. (Political science), Richard Dawkins (Biology), Sir Paul Nurse (Genetics), Robert Weinberg (Medicine), John L. Hennessey (IT), Yoshua Bengio (IT), and Daniel Barenboim (Music), and to many other leading intellects of great distinction, will deliver lectures that provides the 'wisdom and insights' to be shared not only with Koreans, but also with the international community through EBS's global online platform.
"Great Minds" is currently airing 5 times a week, 20-minute episodes on EBS 1TV.
Furthermore, EBS will launch the global OTT platform www.thegreatminds.com in December 2021 and offer its scholarly lecture contents in 6 languages (Korean, English, Chinese, Japanese, Spanish, French) for global viewers. Each episode will be provided to developing countries without any additional payment, and to OECD countries with payment.
EBS, launched in 1974, is a public educational broadcaster in Korea, operating a total of 6 TV channels including 2 terrestrial channels, and 1 radio channel. Also operating 10 online education platforms which provides nationwide public e-Learning service and interactive video conferencing system.
As the only public educational broadcaster in the world, EBS is exporting educational broadcasting model to developing countries in Southeast Asia. EBS is setting a new educational model throughout the world as the leader of global educational broadcasting.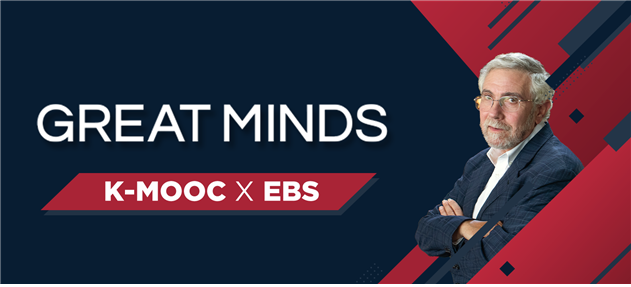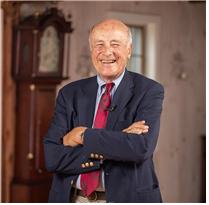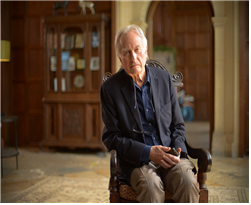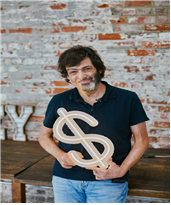 [Project Overview]
□ Program Title: "Great Minds"
□ Lecturers and No. of Episodes: 200 episodes / 40 lecturers
□ Broadcasting schedule: EBS1TV and EBS2TV at 11:35 p.m. and 10 p.m., Monday to Friday
□ Global OTT Platform: www.thegreatminds.com (To launch on December 13, 2021)


* Listed below are lecturers - lecture subjects - air dates
Joseph S. Nye Jr. - "Who is a True Leader?" (August 30, 2021)
Paul Robin Krugman - "The World's Economy Post COVID-19" (September 7, 2021)
Richard Dawkins – "Dawkins, Science and Me" (September 14, 2021)
Judith Butler – "Gender Trouble" (September 21, 2021)
Dan Ariely – "The Psychology of Money" (September 28, 2021)
Richard E. Nisbett – "The Geography of Thought" (October 5, 2021)
Peter Singer – "Animal Liberation" (October 12, 2021)
Robert Weinberg – "The Revolt of Cells, What is Cancer?" (October 19, 2021)
Michael Sandel – "Justice: What's the Right Thing to Do?"
Stephen Pinker – "Is the World Getting Worse?"
Vinod K. Aggarwal – "The U.S.-China Tech War and Korea's Future"
Sir Paul Nurse – "What is Life?"
Yuval Noah Harari – "The Challenges and Future of 21st Century Mankind"
John L. Hennessey – "The Birth of the Silicon Valley"
Joseph E. LeDoux – "What is Fear?"
Daron Acemoğlu – "Why Nations Fail"